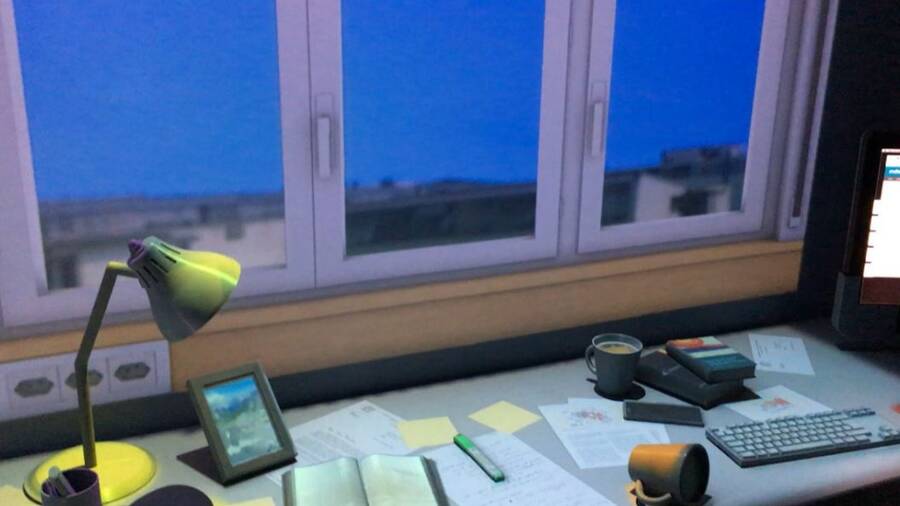 Besuch interaktiver Installationen am Cern mit Projectionmapping
Studie am MIT mit ähnlichem Kontext
Cern Mikrokosmos:
Öffnungszeiten: Monday - Friday 8.30 - 17.30 Saturday 9.00 - 17.00. Kostenloser Eintrtitt
Neben des eigentlich Highlights, dem Besuch des CMS (Compact Muon Solenoid) am CERN, besuchten wir den am Hauptsitz des Cerns ansässigen CERN Mikrokosmos. Der Mikrokosmos ist eine Art «Onboarding-Museum» mit diversen (interaktiven) Exponaten.
So kann man hier den Teilchenbeschleuniger steuern oder den Teilchenfluss anhand der Ausrichtung diverser Magnete so biegen, dass die Teilchen nicht mit der «Tube» kollidieren.
Ganz am Ende der Tour betritt man einen Raum voller 3D gedruckter Gegenstände und Short-Distance Projektoren anhand welcher diverse physikalische Theorien erläutert werden. Die Installation ist zwar nur mäßig interaktiv (Auswahl Sprache und Thema), zieht die Besucher aber aufgrund ihres immersiven Charakters in den Bann, so dass wir mehrere Teilnehmer beobachten konnten die sich mehr als nur eines der angebotenen Videos anschauten. Ich habe dazu ein kurzes Video mitgeschnitten in dem die wesentlichen Elemente zu erkennen sind. Aufgrund der Kurzdistanzprojektoren gab es so gut wie keine Verschattungen und die Teilnehmer konnten sich frei im Raum bewegen.
Am MIT wurde 2017 ein ähnlicher Ansatz untersucht und im Journal «Proceedings of the ACM on Interactive, Mobile, Wearable and Ubiquitous Technologies» veröffentlicht 1. Hier war der Fokus darauf gelegt, die Atmosphere eines Raumes anhand von Sound, Video etc. zu verändern, um Stimmung, kongitive Performance und auch die Stiummung der Person am Arbeitsplatz beeinflussen zu können.
Abstract
Atmosphere - the sensorial qualities of a space, shaped by the composition of light, sound, objects, people, etc. - has remarkable influence on our experiences and behavior. Manipulating it has been shown to be powerful, affecting cognitive performance, mood and even physiology, our work envisions and implements a smart office prototype, capable of digitally transforming its atmosphere - creating what we call Mediated Atmospheres (MA) - using computationally controlled lighting, video projection and sound. Additionally, we equipped this space with a modular real-time data collection infrastructure, integrating a set of biosignal sensors. Through a user study (N=29) we demonstrate MA's effects on occupants' ability to focus and to recover from a stressful situation. Our evaluation is based on subjective measurements of perception, as well as objective measurements, extracted from recordings of heart rate variability and facial features. We compare multiple signal processing approaches for quantifying changes in occupant physiological state. Our findings show that MA significantly (p<0.05) affect occupants' perception as well as physiological response, which encouragingly correlate with occupants' perception. Our findings is a first step towards personalized control of the ambient atmosphere to support wellbeing and productivity.